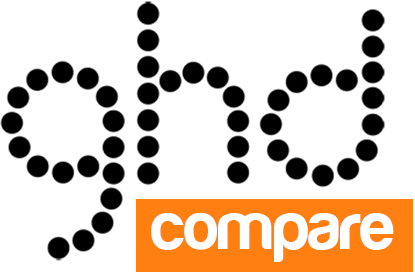 ghd Christmas 2014 Buying Guide
Wed, 03 Dec 2014
by
Sally

It's the time of year again; less than a month before Christmas and there surely is a lot of excitement going on for the GHD stylers. Wondering if that favorite item on your glam wish list is on our top picks?
This year, there are at least five collections to choose from; Gold, Eclipse, Rose, GHD IV, and mini, to name some; not including the limited edition ghd stylers. And they all offer lots of really neat features. PLUS - the DISCOUNTS! If you're having trouble choosing which one to get this Christmas, this short guide should help you decide; of course, according to your preferences.
Below are the 10 most popular GHD hair straighteners this season.
No. 1 - ghd IV Styler

Still hasn't lost its charm, after all these years; the original ghd IV continues to top the list and win 5 star ratings. With its sleek slim barrel design and ceramic heaters for effortless straightening and curling, it is a perfect personal styling tool for everyday use. It is now available for £79.00 down from the original price of £99.00 for a limited time offer. The term classic has never been more appropriate.
Another classic, most loved by those with richer, voluminous hair; the ghd V Gold Max is not only big on the size but also on the growing number of fans to date. It features salon quality, healthy shine finish, and contoured edges for perfect curls and waves. In stores for you at £105.00 from original price of £125.00.
No. 3 - ghd V Rose Gold Styler


If you want to go all glossy and glam this season, better get your hands on this limited edition ghd Rose Gold Styler. Designed with a glamorous old rose housing and sleek black plates. It also comes with a chic pouch; perfect for getting the consistent fab look when traveling. Get it for £130.00 while supplies last.
No. 4 - ghd Eclipse


Retaining its spot from last year's top ghd stylers, the ghd Eclipse is still one of the most highly acclaimed models, known for handling more challenging types of hair with faster, easier styling, without requiring too much heat. It promotes longer lasting shine and comes in a semi matte finish. It is available at £125.00, formerly £145.00 for a limited time offer.
No. 5 - ghd V Coral Pink Styler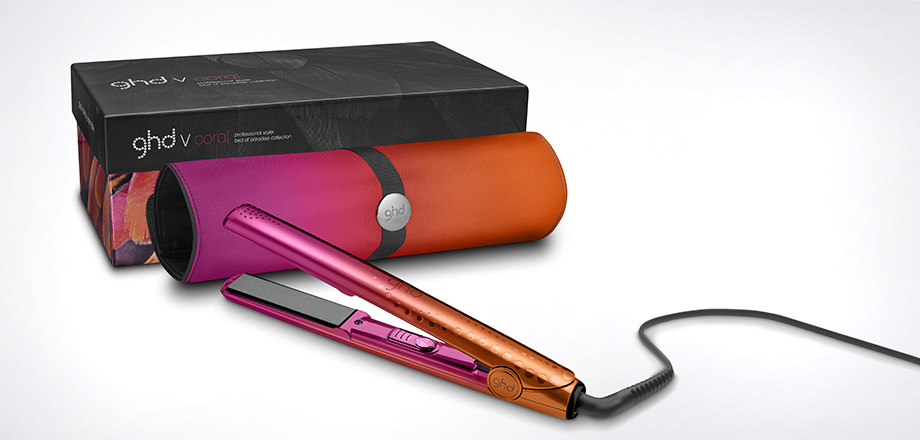 It seems like the bright colors are in this Christmas season. The ghd V Coral Professional Styler rocks the pink edition stylers even more with a mix of hot pink and sparkly orange. Be all vibrant while showing off your silky straight hair and supporting breast cancer. Currently marked down at £109.00 from £129.00.
No. 6 - ghd Curve Classic Curl Tong

If you want bouncy, beautiful curves on you hair, from time to time, the ghd Curve Classic Curl will be a great handy styler to carry around for the coming new year. Freshly released this year, this tong type curler has been a hit, with its unique cool tip which allows you to hold the tip of the iron to give you more control when styling. Currently priced at $245.00.
No. 7 - ghd Air Hair Dryer, Rose Gold

One of the newest addition this year, the classic air dryer has been infused with rose gold accents. With its ionic technology, dry your hair faster and effortlessly, while keeping the natural moisture of your hair intact. And it's only at £99.00; style your hair in this stylish air hair dryer.
No. 8 - ghd Periwinkle 1" Professional Styler

A tone down from the bright and fab limited edition ghd stylers for this year, the Periwinkle is one chic hair straightener. This is a really interesting choice because it is a cool pastel (as compared to majority of the collection in bright warm colors), painted in metallic finish. Made with the same ceramic heat technology, it guarantees ready to wear hair anytime. Limited offer stands at $149.25 from $199.00.
No. 9 - ghd Wonderland Elite Set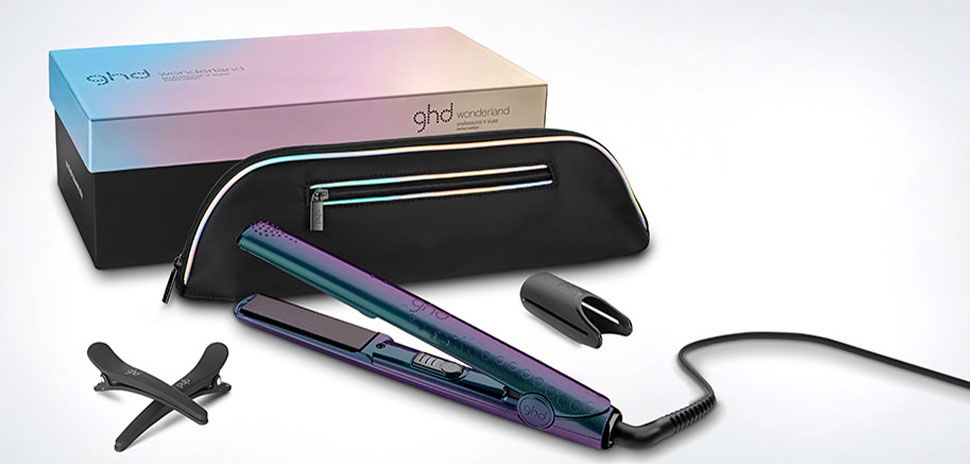 Another of the deviation in this year's collection, the Wonderland Elite features a darker shade of glam; with the 1" professional styler and air dryer, in dark shades of blue, lilac, and teal. Dry and style your locks, in salon quality with these two pro tools, at only $281.25 down from $375.00.
No. 10 - ghd Pink Diamond 1" Professional Styler

Still here, from last year's top five; it seems that pink never goes out of style! The Pink Diamond features flexible styling, in its hot metallic pink finish to support breast cancer research. The set comes with the pink ghd paddle brush, at $176.25 for a limited time, from $235.00.
That's this Christmas' ten most popular ghd stylers for you. We hope that your best pick makes its way to your door, boxed and wrapped for the holidays.