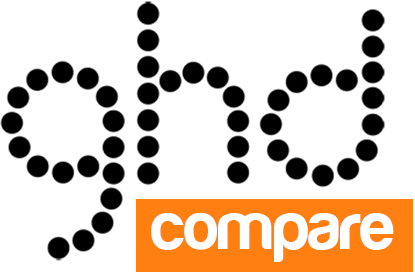 ghd buying guide
Fri, 13 Jul 2012
by
Sally

So, you've decided to purchase a brand new set of ghd straighteners. Good choice! But do you know which styler is the right one for your hair?
To help you choose, we've put together this ghd buying guide which looks at the main features found in ghd straighteners and compares the different options currently available.
Firstly, we'll look at the common features found in all ghd stylers.
Update 11/06/2013: ghd Eclipse Styler
ghd have now added a new styler to the family, the ghd Eclipse. With ghd's most advanced technology to date, the Eclipse straightens and curls in record time, even making light work of afro-caribbean hair and we have found it to be the best performing styler to date. Priced at £195, the ghd Eclipse is available from premium salons and selected online retailers.
Find out more and shop the best deals here or read on for information on the ghd IV and Gold models, which are both still available.
Advanced ceramic technology
Rapid heat up to top temperature
Universal voltage
Rounded barrel allowing curling as well as straightening
Sleep mode
2 year guarantee
Sounds good, what does it mean?
Ceramic technology - The plates on all ghd straighteners are made from aluminium, which is then coated with a thin layer of ceramic. Aluminium is an excellent conductor of heat, while the ceramic layer ensures that the plates will heat up evenly to a consistent temperature and avoid isolated hot areas which can cause damage.
The ceramic coating also helps your ghd styler to glide through your hair, preventing tugging or pulling and minimising damage.
Rapid heat up to top temperature - The ceramic technology ensures that all ghd stylers will heat up rapidly and evenly and your styler should reach its top temperature in around 30 seconds. The styler will bleep to let you know it has reached its top temperature and is ready to create your style!
The top temperature of a ghd styler is currently between 175 and 185 degrees, which ghd have found is the perfect temperature to achieve great straightening or styling and minimise heat damage.
Universal voltage - All ghd stylers have universal voltage, which means they can safely be used in the UK, US and Europe without the requirement for a separate adapter.
Rounder Barrel - ghd stylers are not just for straightening! The rounded barrel allows you to easily create flicks, twists and curls. Indeed, ghd curls now feature on the service list of most good hair salons. You can of course also create poker straight hair with all stylers.
Sleep Mode - Sleep mode is an important safety feature found in all ghd stylers. Your ghd styler will automatically switch itself off after 30 minutes without use. The styler will bleep to let you know it is in sleep mode and to heat it back up again, simply turn it on and off.
2 Year Guarantee - All genuine ghd straighteners are covered by a full 2 year manufacturer's warranty. ghd will repair or replace any stylers which develop faults within this period, giving you complete piece of mind.
Remember, only straighteners purchased from a genuine ghd retailer will be covered by this warranty, so beware of fakes. So now we know what to expect from your ghd styler and it's time to decide which one is right for you.
Which styler?
There are 3 widths of styler currently available, the mini styler, the medium styler and the max styler (formerly known as the salon styler). The differing plate widths allow smaller, or larger sections of hair to be straightened at a time, so you should choose the best width for you based on the following: -
ghd Mini Styler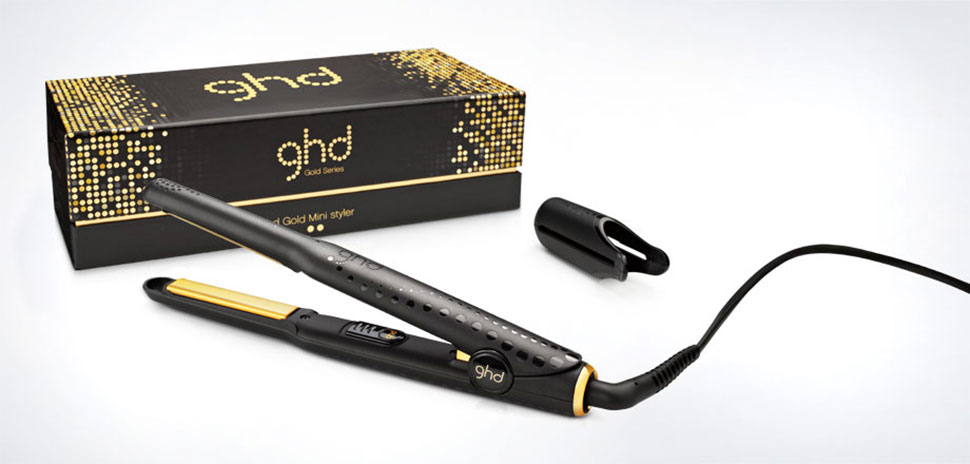 The ghd mini styler has 3/4 inch plates, which are perfect for use on men's hair, or for shorter ladies styles.
Choose a mini styler for: -
Short hair
Men's hair
Medium Styler
ghd Medium Styler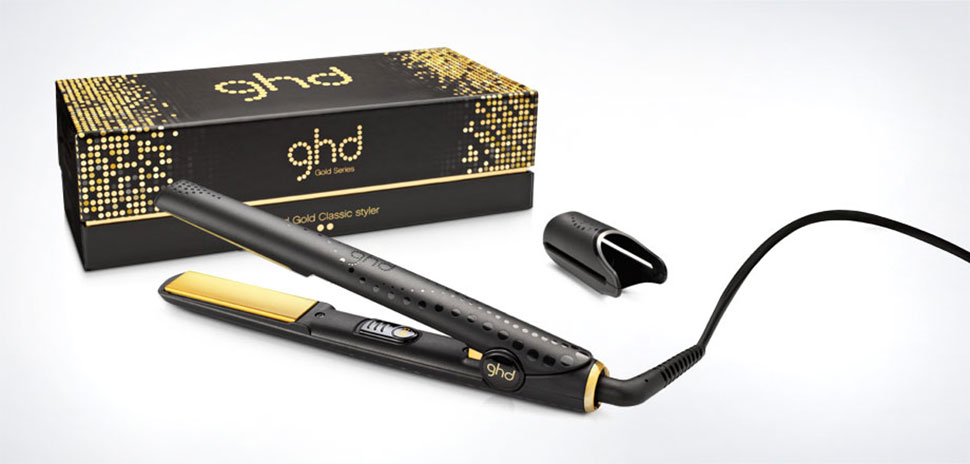 The ghd Medium styler is the biggest selling styler in the ghd range and is suitable for most mid length to long hair. The classic styler has 1 inch plates.
Choose a medium styler for: -
Mid length to long hair
Max Styler
ghd Max Styler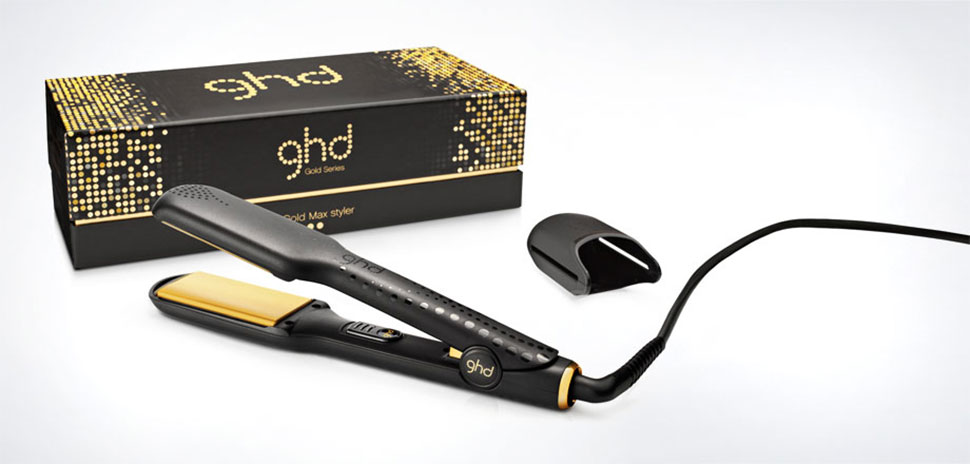 The ghd Max styler was formerly known as the ghd Salon Styler and features the widest plates (2 inches) allowing larger sections of hair to be straightened or styled. The max styler is perfect for very long hair, thick hair and afro-Caribbean hair.
Choose a max styler for: -
Long hair
Very thick hair
Afro-Caribbean hair
ghd Models
So once you have chosen the width of ghd styler which is right for your hair type, the next thing is to choose which model you want to go for.
There are currently 2 models to choose from, the ghd IV Styler and the ghd Gold Styler. The ghd IV styler is ghd's most popular iron and was released in 2008, while the ghd Gold Styler was released in 2011 and is priced on average around £20 more than the ghd IV.
According to ghd, the Gold Series is designed to 'enhance the slide of the styler through the hair and promote shine'. There are some clear cosmetic differences between the IV and the Gold stylers, but we thought we would get some expert opinion on if the Golds really are worth the extra money, so we interviewed a number of hair stylists and got the following feedback.
Temperature - A common comment from the stylists was that they felt that the gold series to heated up to a higher temperature than the IV stylers. This, they said was beneficial to both styling and straightening with the irons.
In actuality, they heat up to the same temperature, but this would suggest that the plates on the Gold Stylers conduct heat (or perhaps retain their temperature) better than the older model.
Heat damage - Overwhelmingly, the stylists agreed that the new Gold Stylers caused much less damage to hair and passed through the hair more smoothly. This would certainly seem to validate ghds claims.
Results - The common consensus was that the Gold Stylers produced better results when styling or straightening than the IV Styler.
It was also agreed that both styling and straightening with the Gold Styler was quicker than with the IV Styler.
Preference - Of the stylists we interviewed only 1 preferred the older styler, giving the reason that he got a better grip on the ghd IV styler and could pull it through the hair easier.
All other stylists believed that the ghd Gold Styler gave a better end result and caused less damage to the hair than the ghd IV Styler.
So the professionals say that you should choose the ghd Gold Styler!
Price difference - As mentioned above, the RRP on the Gold Stylers is £119, while the RRP on the IV Stylers is £99.
Shopping around though, you will find the IV Stylers for around £80-£85 and the Gold for around £105-£110. Check out our comparison pages for the best deals.
So, now you know which width of ghd straightener you require and can make an informed decision between the older and newer models, but the choice doesn't end there!
Colour and limited editions
The standard ghd stylers have always been black, but ghd generally have a limited edition model, which changes each season.
Over the years there have been purple ghds, red ghds, pink ghds, green ghds, blue ghds and more!
The colour however doesn't make any difference to the performance so this is where our advice ends and it is simply down to your preference!
One thing to note however is that the limited edition ghds are generally more expensive than the standard models, so you should ask yourself if you want to pay more just for a paint job. Another consideration is that the pink ghds (which traditionally come out every September) include a £10 donation to breast cancer awareness from ghd with every sale.
Around Christmas time there is normally a gift set, which will include a styler (sometimes in a different colour) in a fancy box and often also includes a roll bag, clips etc. These do make great gifts, but again will be more expensive than the regular stylers.
The above should help you choose the best ghd straighteners for you, but if you have any other questions then please feel free to contact us.
You will generally find the best deals on ghd straighteners online, but beware make sure you buy from an approved ghd retailer and beware of fakes. You will find some great deals from authorised retailers on our comparison pages.
Happy shopping and styling and enjoy your ghds!