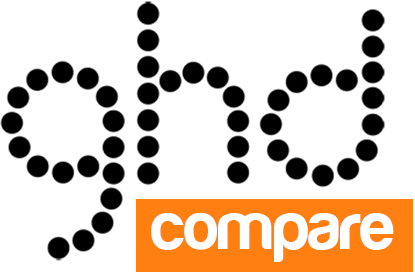 Privacy Policy
Sat, 23 Sep 2023
by
Sally

ghdCompare ("we" or "us") takes your privacy seriously. This Privacy Policy explains how we will use information about you and the steps we take to ensure your information is kept secure and confidential.
Please read this Privacy Policy carefully. If you use any of our services, which are described in the Terms of Use ("Services"), you will be regarded as having read and accepted this Privacy Policy. You must not use this Website or our Services if you do not accept this Privacy Policy.
ghdCompare.com is the data controller under the Data Protection Act 1998 in relation to the processing of your personal data in connection with the Services. Our address is 275 Crow Road, Glasgow, G11 7BG. If you have any queries relating to our use of your personal data or any other related data protection questions, please contact [email protected].
The information we collect
We may collect personal information about you when you give this to us in the course of registering for and/or using our Services, for example, in order to obtain the best price for ghd straighteners, when commenting on an article, or when reviewing a product. In the course of providing the Services to you, we may also store information about how you use our Website, for example, the pages viewed, the website from which you came to visit our Website and changes you make to information you supply to us.
We will periodically review your personal information to ensure that we do not keep it for longer than is permitted by law.
Purposes for which we use information about you
We may use your personal information for the following purposes:
a. to enable you to access and use the Services; and/or
b. to personalise and improve aspects of our overall service to you and our other users, as well as carrying out research such as analysing market trends and customer demographics; and/or
c. to communicate with you, including sending you information about products and services which we think may be of interest to you
Passing on information about you
We will not pass on any of your details to third parties.
Keeping you informed of offers and services
When signing up for email updates you agree that we shall be entitled to advise you via e-mail of products, services and other offers we think may interest you. For example, we may e-mail you letting you know how you could save money by by using a discount code at one of our merchants.
Any electronic marketing communications we send you will include clear and concise instructions to follow should you wish to unsubscribe at any time.
Should you no longer wish to be contacted by us, you can advise us at any time by sending an email to [email protected].
Improving our Service to you
In order to ensure the Services we provide you continue to meet your needs we may ask you for feedback on your experience of using the website. Any feedback you provide will only be used as part of our programme of continuous improvement and will not be published on the website.
Third party providers and data privacy
If you decide to enter into a contract with a third party provider through this Website, the information you have provided to us together with any further information requested by, and supplied by you or us to the third party provider will be held by the provider for the purposes set out in that provider's privacy policy. Therefore, you are strongly advised to read your chosen provider's privacy policy and satisfy yourself as to the purposes for which the provider will use your personal information before entering into the contract. We have no responsibility for the uses to which a provider puts your personal information.
Cookies
A cookie is a very small text file placed on your computer. Cookies help us to:
a. understand browsing habits on this Website;
b. understand the number of visitors to this Website and the pages visited; and
c. remember you when you return to this Website so we can recommend offers.
Most cookies are deleted as soon as you close your browser, these are known as session cookies. Others, known as persistent cookies, are stored on your computer either until you delete them or they expire. By using this Service, you consent to us using cookies.
You can choose to block or delete cookies through your browser settings. If you decide to block or delete our cookies, you will not be able to benefit from the full range of our Services and this may affect the performance of our website on your system.
Advertisements
Some advertisements that you see displayed on our website are delivered on our behalf by a third party advertising company. No information which identifies you, for example your name, address, email address or telephone number, is used to provide this advertising. In order to display advertising most likely to be relevant to you, this third party advertiser may place or recognize a unique "cookie" on your browser. This cookie does not collect personal data about you nor is it linked to any identifiable information about you. It is possible to block cookies by adjusting your browser settings, as mentioned above. By using this Service you are consenting to the use of these third party cookies for these purposes.
Security
Keeping information about you secure is very important to us, however, no data transmission over the internet can be guaranteed to be totally secure. Whilst we strive to protect your personal information, we cannot ensure or warrant the security of any information which you send to us, and you do so at your own risk.
Transferring your information abroad
We will not transfer any of your information outside of the UK.
Your Rights
You have certain rights under the Data Protection Act 1998. For example, in accordance with the Data Protection Act 1998 we will always let you have a copy of the personal information we have about you, if you request it from us in writing. The law allows us to charge you a £10 fee for a copy of such information and we may do so.
Your responsibility for the information you provide
You may complete a registration process as part of your use of this Website which may include the creation of a username, password and/or other identification information. Any username, password and/or other identification information must be kept confidential by you and must not be disclosed to, or shared with, anyone. As explained in our Terms of Use, where you do disclose to or share with anyone your username, password and/or other identification information, you are solely responsible for all activities undertaken on this Website using your username, password and/or other identification information.
You must check and ensure that all information, content, material or data you provide on this Website is correct, complete, accurate and not misleading and that you disclose all relevant facts.