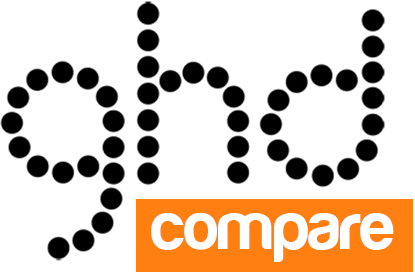 Our guide to avoiding fake ghds when buying online
Sun, 01 Jul 2012
by
Sally

ghd is the hottest hair and beauty brand in the UK, if not the world at the moment, with turnover increasing year on year and a range of Stylers and hair products to suit all tastes. As with many large brands however, the success has meant that sadly the ghd IV Styler has become one of the most copied products around, with a host of websites selling counterfeit stylers imported from the far east.
It may seem like you are grabbing a bargain and saving a packet by buying a counterfeit styler, but remember, this is not like a dodgy pair of designer shoes where the worst that will happen is they will fall apart, leaving you with soggy toes, ghd straighteners are complicated electrical items, which heat up to high temperatures.
Fake stylers are not guaranteed by ghd and may not be safe for use in the UK. Genuine ghd Stylers are subject to rigorous quality control checks, which importers of fake irons may ignore, so it is not just your money that is at risk, it could be your life.
ghd are doing everything in their power to combat the influx of fake stylers and have a dedicated legal team attempting to stop the sellers. Whilst it is slightly easier to regulate in the highstreet (in 2008 for example they successfully managed to have a batch of fake pink stylers recalled from Superdrug), the internet is not so easy to police.
There are a number of indicators to look out for when buying a set of ghds online to make sure you are getting the genuine article. Remember, there are a great deal of reputable retailers who are authorised to sell ghds on the internet, so do not be put off from buying your styler online, just be extra vigilant.
Where are the irons being sold
We would strongly advise against ordering from market place and auction sites such as ebay, which are renowned for attracting sellers of fake goods. Do not take the sellers word that they are genuine, even if they claim that the irons have the 'ghd hologram'. Fake ghds are very hard to tell apart from genuine irons to the untrained eye and often come complete with holograms and convincing packaging.
When ordering directly from a retailers web site, we would advise you pay close attention to the following: -
Does the website look reputable?
Is it clearly stated who is behind the website, i.e. 'About Us' and 'Contact' pages with Company details clearly stated?
If so, are the Company UK based?
Does the website have a clearly stated returns policy?
Does the website have a clearly stated privacy policy?
If the answer to any of the above is no, then be wary about purchasing from the site.
Look out for discontinued stylers
ghd change their limited edition straighteners every season. Whilst many authorised retailers stock large quantities of stylers, so may have some left over after the promotion ends, a lot of websites selling fake stylers seem to stock every ghd ever designed!
Pricing
The price of a genuine ghd Styler, should be between £79 and £99. Anything below this price, should certainly ring alarm bells. Limited edition ghds, such as the ghd Pink and purple ghds can be anything up to £150.
Look for the 'ghd Approved Retailer' Badge
Authorised online retailers of ghd products should display a ghd approved retailer badge, which can be clicked to take you through to the official ghd website (www.ghdhair.com) where the authenticity (or not as the case may be) of the retailers site is verified. Ensure that you always click the badge to verify as some of the fake sites have been copying the badge and placing it on their own site. Additionally, a number of the fakers sites have recently cloned the look of the official ghd site, so always double check.
There is also a URL validator on the ghd site where you can type in a website address to ensure it is authorised to sell ghd straighteners and products.
Google Adwords
Whilst it is unlikely that sites selling fake stylers will rank in google's natural search results, a number of fakers sites have been purchasing google adwords, which are sponsored adverts. These can be seen on the right hand side of search results in square boxes under the heading 'sponsored links'. Again, many of the sites claim to be the official ghd site and offer stylers for between £60 and £70. The actual price on the official ghd site is over £115 and is unlikely to fall far below this price.
Following the steps above should ensure you will always have a good experience ordering your ghd straighteners online and can look forward to 'Good Hair Days' for years to come.
If you are still unsure, contact the website before purchasing, either by telephone, or by email.
You can be sure that all websites listed on ghd Compare are authorised retailers of ghd straighteners and hair products.