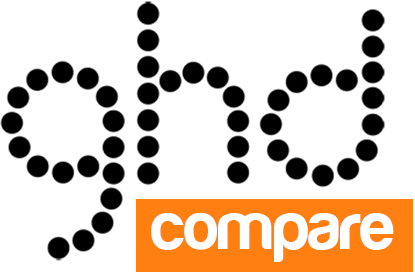 Top 5 products for preventing and repairing heat damaged hair
Mon, 20 Aug 2012
by
Sally

Regular heat styling and blow drying can leave hair damaged, weak and lifeless with other nasty side effects include snapping and those horrible split ends.
Here's my top 5 products for minimising heat damage, preventing split ends and restoring the condition of damaged hair.
1. ghd Thermal Protect Spray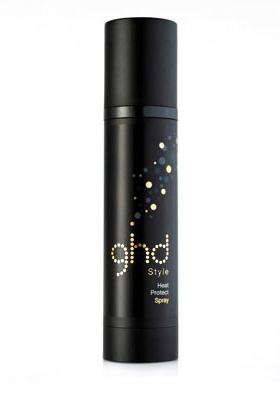 Use for: preventing heat damage when styling
It goes without saying that you should always use a heat protection spray before straightening or curling with your ghd styler, but you should also use a heat protector before blow drying or using curling tongs. A heat protection spray will minimise damage to the hair. For pure heat protection with an invisible finish, ghd's own Heat Protect spray is the best in the market.
Available for £7.96 at Amazon.
2. Kerastase Ciment Thermique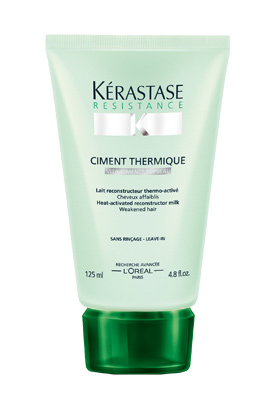 Use for: preventing heat damage when styling and improving condition of hair.
While ghd Heat Protect is amazing for preventing heat damage, Kerastase Ciment Thermique will not only protect your hair, it will also help to restore its condition. Ciment Thermique is a heat activated protecting and strenthening milk. Apply to the mid-lengths and ends prior to blow drying to prevent heat damage and leave hair with a beautiful glossy sheen.
Ciment Thermique will also smooth hair, making it easier to style and boost vitality, body and strength.
Available for £18.36 at Amazon.
3. Redken Extreme Anti-Snap
Use for: preventing snapping and split ends.
Regular heat styling can weaken hair, leaving it prone to snapping, so use Redken's Extreme Anti-Snap before blow drying to reduce friction and help prevent breakage. Anti snap will also help to prevent those nasty split ends. Anti-snap contains amino acids and protein which enter the cuticle to repair hair from within. Anti-snap also provides heat protection.
Available for £16.15 at Amazon.
4. Joico K-Pak Reconstruct Shampoo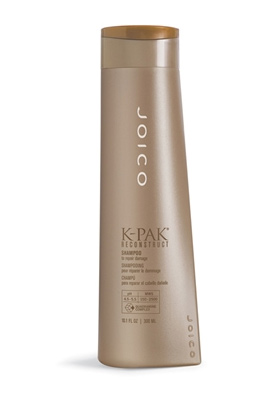 Use for: restoring and improving condition of heat damaged hair
If you are regularly heat styling Joico K-Pak Reconstruct shampoo is a must to help to repair damage. The shampoo contains Joico's exclusive Keratin Sillicone Complex, which gently cleanses hair, restores lost elasticity, restrengthens and boosts shine. Well conditioned hair will also be easier to style.
Tip - remember, with a salon quality shampoo you only need to use a small 10p size amount on each wash, so the bottle will last longer than a supermarket alternative.
Available for £10.95 at Amazon.
5. Redken Real Control Intense Renewal Mask
Use for: replenishing lost moisture and rebuilding strength of heat damaged hair.
In addition to weakening the structure of hair, heat styling strips out moisture, leaving hair dry and brittle. Redken's Real Control mask contains both protein and moisture which will rebuild strength and rehydrate hair. Use this intensive treatment once a week to bring your hair back to life and help avoid breakage. Also helps to detangle hair.
Available for £14.79 at Amazon.